Scandinavian pine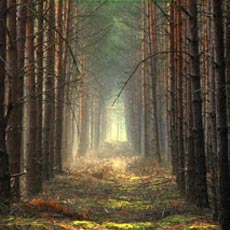 Scandinavian pine is not a certain type of pine trees in the system of classification of plants, but plain pine grown under certain conditions.
In particular, pine and spruce from which made facing materials for saunas, are grown in the north of Finland and the Baltic States 63 latitude. The harsh climate while slowing growth pines, but increases the homogeneity and density of the wood, which makes possible its use in the manufacture of industrial batten for residential buildings (including sauna).
The main advantage of the Scandinavian pine to spruce, aspen and linden is in higher wood density, which better holds the vapor and temperature, and therefore saves fuel and money (especially the sauna with electric heater).
Unlike spruce batten, panels of Scandinavian pine top grade virtually no knots, which, of course, is a significant advantage for the domestic consumers.
It must be noted and a pleasant pine scent exudes pine paneling. Agree that after a hard day there is nothing better than to relax in the sweating room and heated breathe healing aromas of pine forests.
By the way, like all wood trim elements with a high resin, used in sweating-room, pine panels treated with hot air by special technology, eliminating the selection of resin and molasses, ie tree does not "flow" and does not stick to the skin.
Considering all the above advantages it is not surprising that the price of a pine Beaded Board much higher than spruce or linden paneling.