Tea tree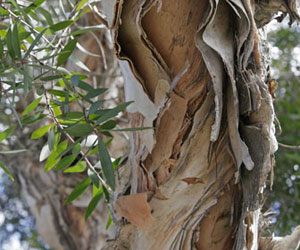 Tea tree is native to Australia. It is a close relative of the eucalyptus (both tree of the myrtle family).
The essential oil of tea tree is a strong antiseptic and antifungal agent and can be used against most tropical diseases and infections. Moreover, it is about infections, both external and internal. It is effective against disease-causing microbes in the intestine, stomach, colon and even urinary system.
The oil is widely used for the treatment and healing of open wounds, purulent lesions, burns and frostbite. It can be applied directly to the wound. Antifungal activity of the essential oil of tea tree is claimed for the treatment of athlete's foot (a fungal disease).
The effectiveness is confirmed about the fight against malignant and benign tumors, acne, neurodermatitis, allergies, scabies, herpes, warts, dandruff and colds.
Asthma is also an indication for the oil's treatment. In this case, the prescribed aromatic lamp with a solution of tea tree oil, rose and lemon balm.
Infusions with tea tree oil effectively cleanse the mouth, remove dental plaque and coated tongue, have a healing effect on wounds and abrasions in the mouth, and freshen breath.
Tea tree essential oil is used for disinfection of the premises at the time of infection, antiparasitic treatment of domestic animals, moth repellent, black flies and mosquitoes, lubrication places their bites. Furthermore, tea tree oil is widely used in the cosmetic industry in the manufacture of soaps, shampoos, toothpastes, creams and lotions.
When undiluted oils contact with the skin might occur burning for two to three minutes. You should not be afraid because it is a normal reaction to this oil. It should only be taken when applying the funds to the content of essential tea tree oil on sensitive skin.
This oil is blends well with essential oils of rosemary, thyme, cloves, saffron and lavender in the sauna.